Turkey Week is upon us!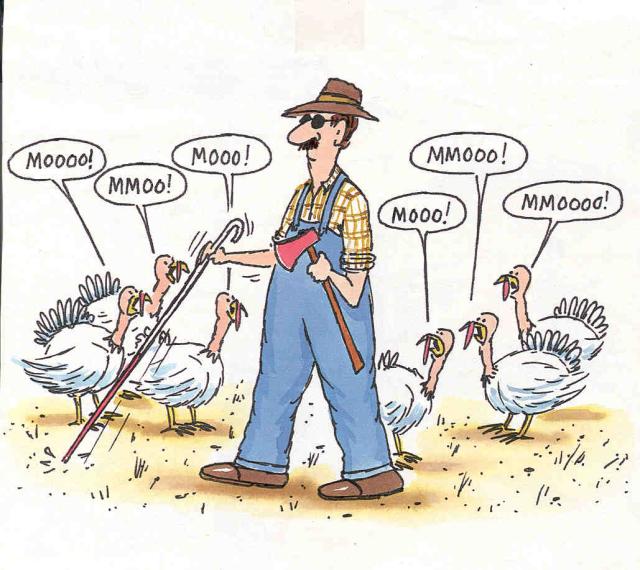 Well Turkey week '09 is upon us. It's time for eating, eating and more eating. Also time for being with family, friends, loved one's.
This is a time that we all should reflect on what we are thankful for. Those things, times, people, place and such that help make our lives, ...our lives.
So I am thankful for.:
1.) Must always place God, YHWH, the Creator on high. And the salvation that I have seen in my life.
2.) My wonderful wife, and two little Girls!
3.) Both sides of our family: Mother, Dad, Mother-in-Law, Father-in-Law, Borthers, Sisters, etc.
4.) The ability to provide for my family, by having such a great company I am a part of, Sunrise!
5.) The little things, and small seconds that come and go that bring ordinary happinesses and bright spots into our lifes.
6.) This Blog of course, and all of you who care, and sometimes dare, to read it.
7.) Alabama Football! Roll Tide! (Sorry have to be thankful for the Tide!)
There is a lot more of course, to much to list. That's the point though, being thankful, having good times, laughing, and not taking yourself to serious.
Well I have plenty lined up for some really great post. Doktool for Dynamics AX, thoughts from PDC this week, Cyber warfare and your Cloud solutions survival, and more straight talk on Dynamics AX!
But for now, lets all have a great and wonderful Thanksgiving! I might pop-in for one or two posts next week, but just in case I don't, may you have a blessed and wonderful time with your family, friends and loved ones. Even if you don't celebrate Thanksgiving!
"Visit the Dynamics AX Community Page today!"
Labels: Being Thankful, Family, Friends, Love, Thanksgiving, Turkey Day, Turkey week 09